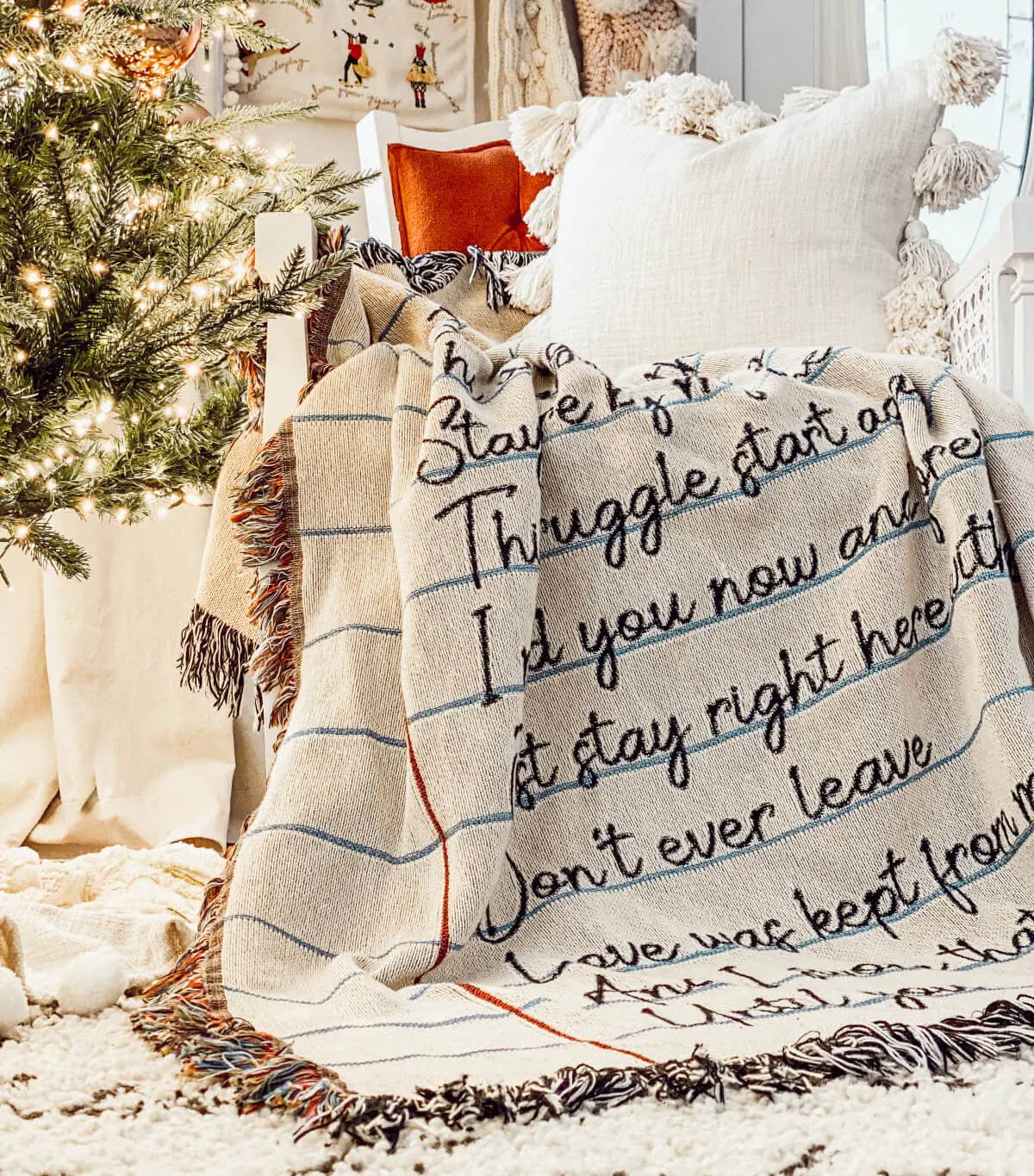 Find everything you need to know about The Oraluna Letter Blanket (The Love Letter Blanket). Please feel free to contact us with your question at hello@oraluna.com if you haven't found an answer below.
This page will be regularly updated with new Q&A.
I don't want to write a letter, can I write something else?
Yes. You can write anything you want.
Notes, Messages, drawings, wishes, poems, signatures… The options are really endless.
Can I write my letter in a different language?
Yes! Of course you can! All languages are supported. Just while placing your order, make sure to use an email address that you log in so often. Sometimes we require your final approval before starting production. This way we assure you'll be 100% satisfied with the look of your blanket.
When will I receive my order?
We will start working on your order 24hours after we receive it.
The average turnaround time is 4-8 Business days. Then, depending on your location, the shipping time is:
1-3 business days on average within the USA.
3-13 days for international orders. (This is due to the current global situation.)
Do you ship to my country?

Yes. We do ship worldwide.
Are Taxes Included in the price?
Yes! Taxes are included in the product price.
Do I have to pay import duty/tax ?
This is does not apply to USA addresses. So, if you are shipping within the USA you should not worry about this at all as it does not apply to you.
If (and only if) you are shipping outside the USA import duty/tax may apply! so please be aware of that. Since every country has a different way to calculate those fees, we highly invite you to learn more about it by checking your local laws on this subject.
What is the blanket made of?

The Blanket is 100% Cotton.
I don't know what to write, can you help me?

This is common, but do not worry, we have made a blog post to help you write your meaningful letter blanket. Check it out here.
Which size should I go for?

That depends on your desires but here is some general info that you might need:
37"x52" Mini size (usually but not only) for kids, or a chair blanket

60"x50" Standard size and the most popular size for adults, great for throwing on a couch.

80"x60" Fits a few people, can be used as a bedspread. Approximately the size of a queen size bed (just the top, not hanging down the sides).
I have made a spelling error, can you fix that for me? 

If something went wrong, please contact us ASAP! We can fix that for you IF your blanket isn't in production yet. That means you have to contact us within 24hours after you placed your order.
I have an old note/letter from someone, can you weave it into a blanket? 

Usually yes, but not always, Because we have to review your letter first. The reason why we might not accept your order is that when the scanned image is low quality, it results in a low quality blanket.
What does the standard font look like?
The standard font is the one on our product photos.
I have an issue with my blanket, can you fix it for me?
Email hello@oraluna.com or dm us on Instagram/Facebook.